AMELIE ANGEL Niktel
* 2020-10-16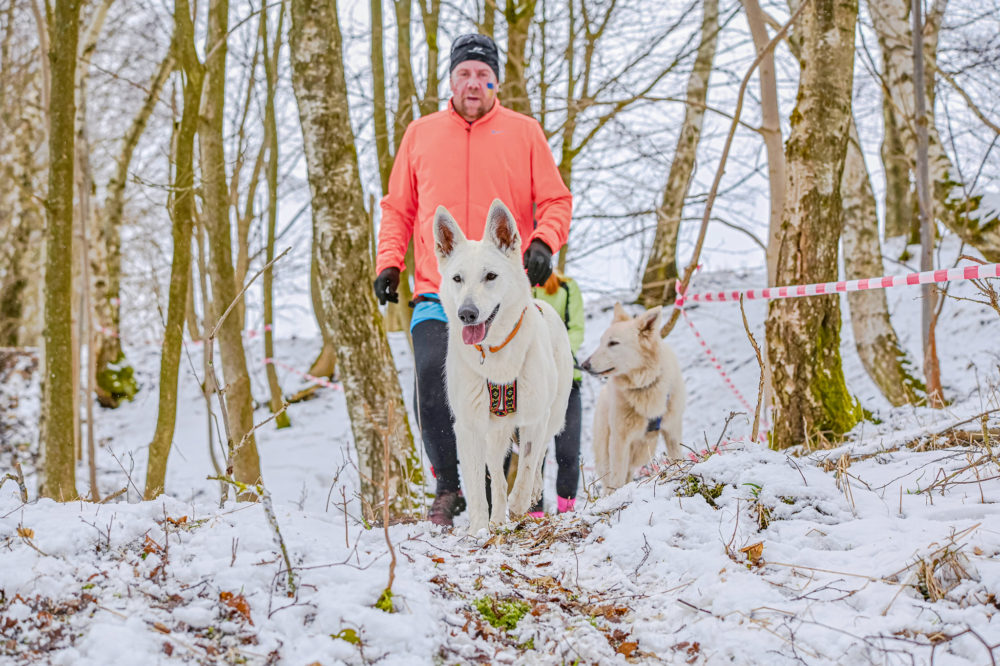 AMELIE ANGEL Niktel (orange ribbon) – also stayed in the Czech Republic with a family who lost their first WSS Prady Jack Donnevara previously. The family looked for the same bloodline which they used to have in Jack, so they insisted on having a puppy after our AXEL Donnevara, whose great grandmother was Jack's mother.
At home she is called Amálka.
She is a very temperament young female with great body structure. She has already attended some shows, so we'll see if she is going to become a show dog in the future. She successfully passed the youth check in 2021 and plans to enter the breeding test this year. 
In her free time she visits dog school classes and socialisation lessons, she trains obedience and recently she started canicross running. She already took part in her first obstacle canicross race. She regularly comes to visit us.
Additional information
| | |
| --- | --- |
| Sex | female |
| Height | 58 cm |
| Teeth | full dentition, scissor bite |
| HD | A |
| ED | 0/0 |
| MDR 1 | +/+ po rodičích |
| Breeding licence | youth check passed |