WSS Specialty show 2022
2022-03-26
Juniorcamp Nová Živohošť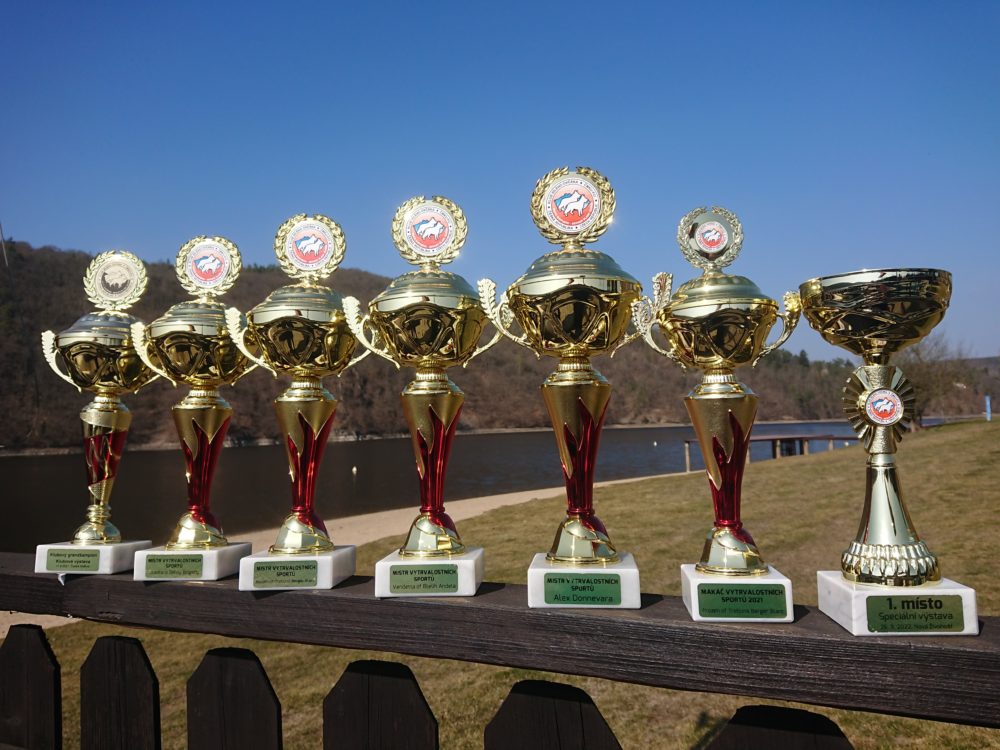 We entered a show after many months of racing and it was a great success. There were more than 80 WSS entered for the show, so any kind of award from a specialty show is very worthy.
BELLA BEETLE Niktel managed to win in the competition of 3 young females in junior class and was granted Excellent 1, CAJC.
There were also junior handling competitions within the show – our daughter Natalie won 1st place in group 1 (9-13 years). Caroline took part in the competition "Child and dog 3-9 years" and she did very well, too. All children were winners and got their well deserved medals.
Before the show the results of the club competitions were announced and the awards were handed over. We took over 5 awards.
Frozen Of Trebons Berger Blanc won the yearlong competition for sports dogs and became the Most hard working WSS in 2021.
Four of our dogs became the new Masters of Endurance Sports for their lifelong results in canicross, obstacle racing, scootering…
The new masters are:
AXEL Donnevara
Frozen Of Trebons Berger Blanc
Vendetta Od Bijelih Andela
Skazka Iz Beloy Brigady