WSS CZ club show, without the title "club winner"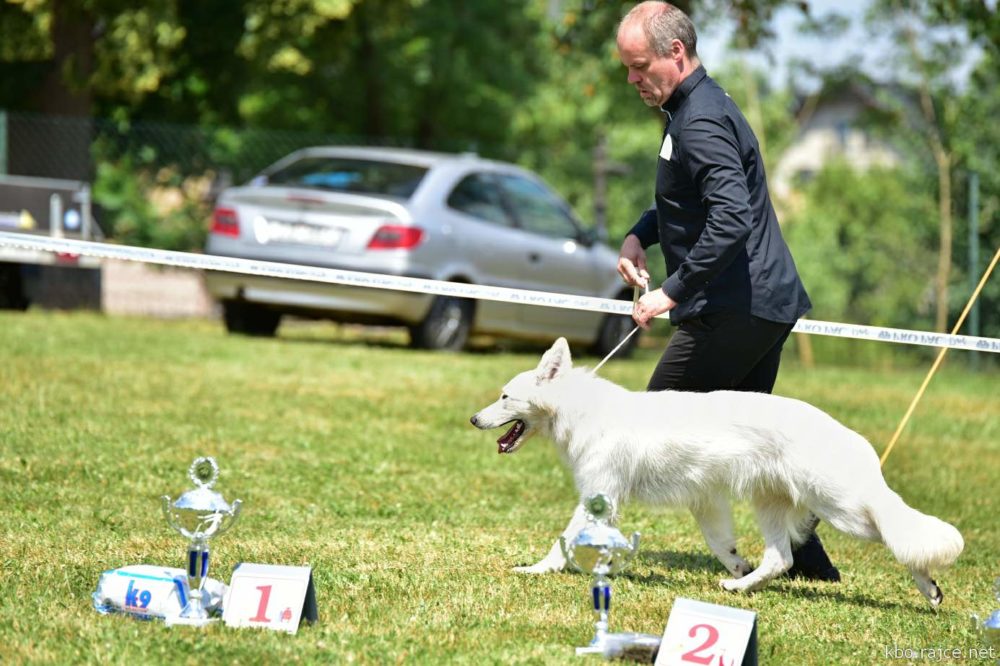 There were 67 shepherds entered to the club show in Čistá u Horek (without granting the title club winner). Daimee in the junior class had 5 females (long coat). As she was the youngest in the class, we did not have big hopes. But the judge Ing. Jana Karhanová liked her very much. She presented herself perfectly well, and all the previous experience from previous shows paid back. She knew exactly what she was supposed to do. After announcing the females on the fifth and fourth place, Daimee stayed in the ring with other two high quality females, both about half a year older than Daimee. Finally, according to our age, we were palced on the third place with the words that Daimee "has hes show career all in front of her". But we are very happy for the final grade Excellent 3 and a very nice description.
Later Daimee took part with Natalie (7 years) in the competition "Dog and Child – 3-9 years". Altogether there were 5 couples. It was amazing, how easily and nicely Daimee let present herself also by a child. In the final deciding between Natalie with Daimee and Anna with Xeno, this time the judge prefered Anna.