Speciality WSS Show 2020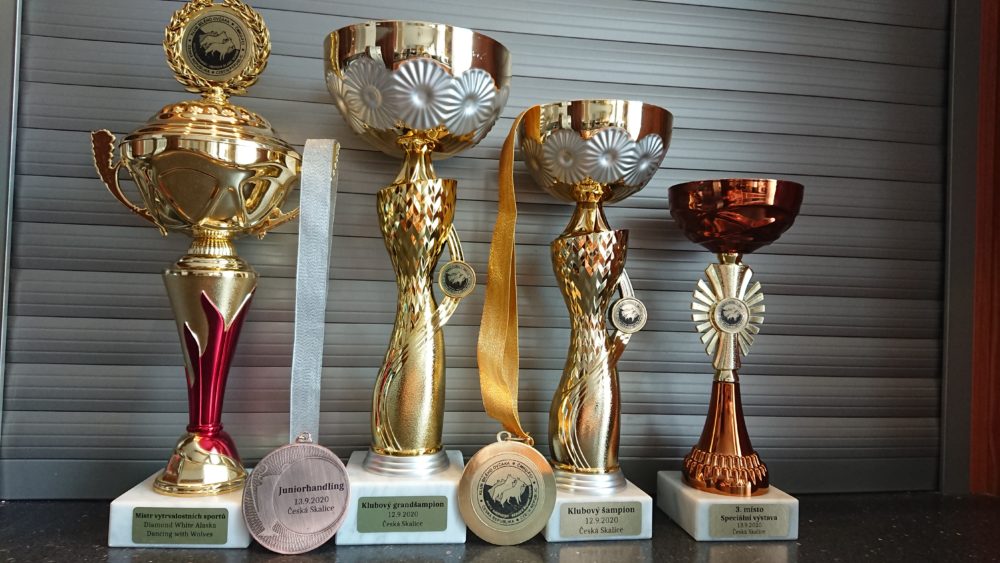 Speciality show for White Swiss Shepherds, Česká Skalice (CZ), 13.9.2020 – 131 WSS entered
Finally, the results of the last year's club competitions could be announced:
 Frozen Of Trebons Berger Blanc was oficially awarded the title Club Grand Champion for her life-long achievements in the show ring
Our youngest Skazka Iz Beloy Brigady was awarded the title Club Champion for her show results so far.
 3-year-old Diamond White Alaska Dancing With Wolves came to be granted the title "Master of Endurance Sports", as the first female ever to achieve this for her sporting career.
Diamond also took part in the children's competitions on this show – She did an excellent job with our 4 year-old daughter Caroline in the competition "Child and dog (3-9 years)" and they won a lovely medal together. And she also won 3rd place in Juniorhandling I. (9-13 years) with our 9 year-old Natalie.
The results of the show itself:
Skazka Iz Beloy Brigady (intermediate class) – Excellent
Vendetta Od Bijelih Andela (winner class) – Very good 3