SALOMON Ještěd Skyrace 2021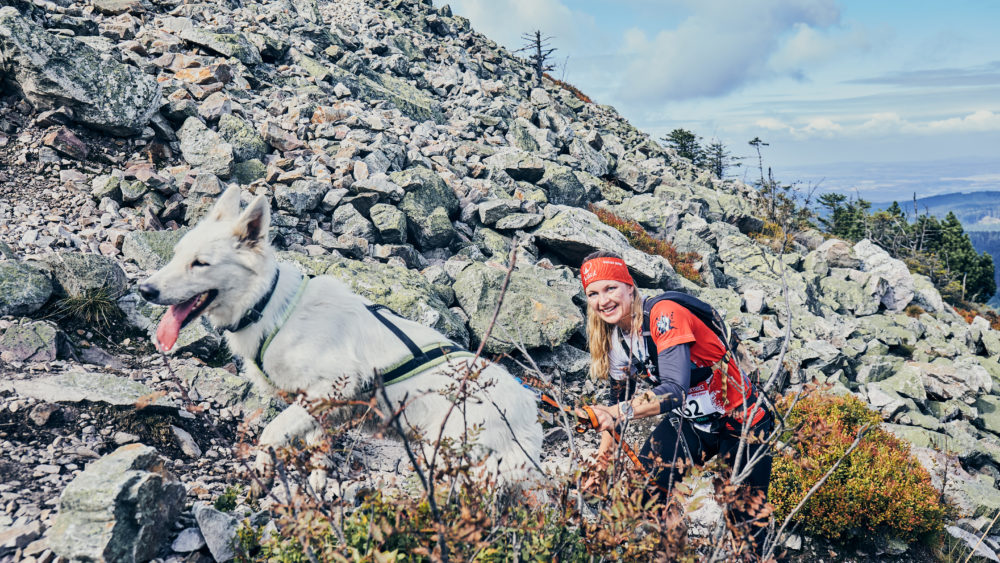 This mountain race was definitely the hardest so far, but it was exellent! Absolutely unforgettable. It was a real challenge
. We were the only WSS in the race.
Erik ran with Daimee on the TRAIL track (13 km, elevation over 650 m). They climbed the Ještěd mountain and ran back down again. The views were breathtaking
. Daimee was great and they finished 5th. I ran with Frozen on the SKYRACE track (over 21 km long and had the most brutal elevation of 1460 m). We climbed some ski slopes and twice to the top of the Ještěd mountain
. We spent over 4 hours on the track and finished 3rd. It could have been better if I didn't get lost and ran 2 extra km
. The track led either steep uphill or downhill (I don't know which was more exhausting). There were several difficult technical passages (rocks, stones, roots, stairs, unstable and wet terrain). In the worst place I carried Frozen over. Anyway, we were very happy to finish the race safe and sound. This is something we will remember for a long time.