President Cup / Grand Prix / Derby Winner 2018
2018-06-08 - 2018-06-10
Nitra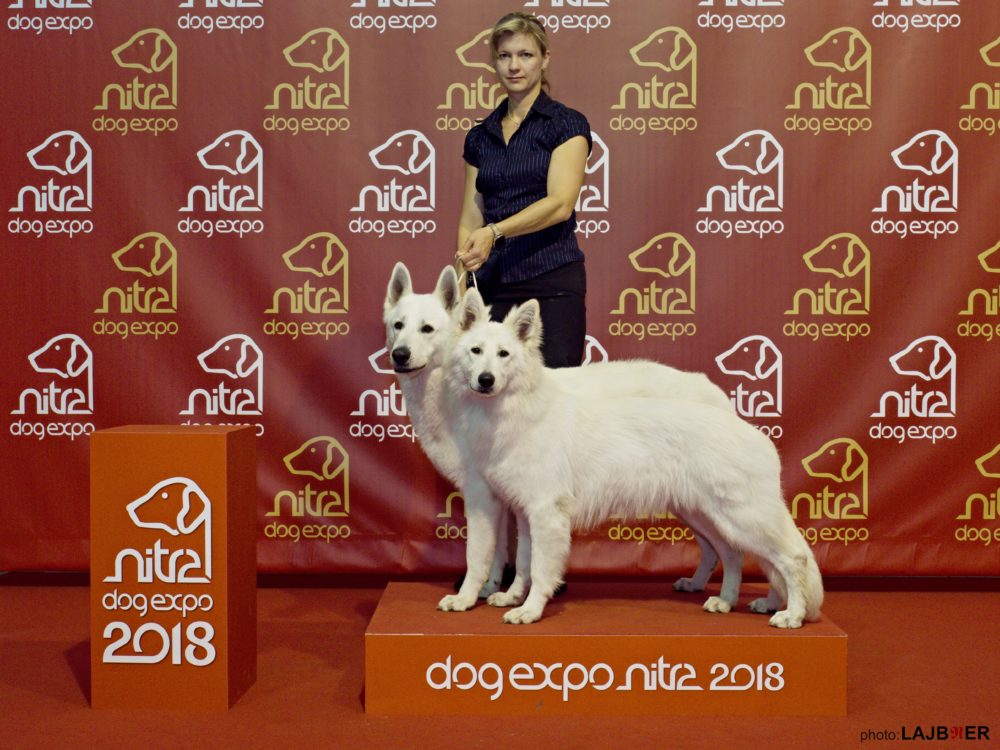 The competition was very tough, Axel faced two other champions – both long haired, Daimee competed with a female half a year older, so they were in uneven matches, but they did both very well, gained a lot of new precious experience and got satisfactory grades.
Axel Donnevara – Exc.2, res. CAC + Exc.3 (champion class)
Diamond White Alaska Dancing With Wolves "Daimee" – 2*Exc.2 (for the first time in junior class)
We are exceptionally happy how fantastically our little Frozen Of Trebons Berger Blanc coped with all the new situations and the whole show environment. She went with us to her first show in her life, to socialize hersefl, as she is still too young to compete. She was very comfortable, curiously exploring everything, playful and happy all the time. She showed no signs of stress, fear or discomfort. We are looking forward to showing her in the ring soon, she is training for that already, as you can see from the photos.