Nitradog 7.-9.6.2019
2019-06-07 - 2019-06-09
Nitra, SK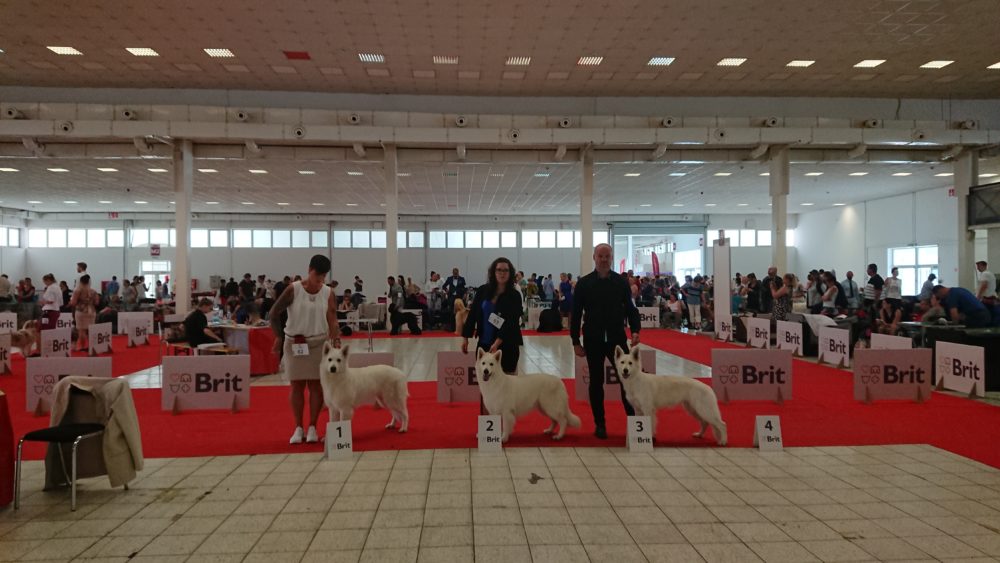 Three summer international shows in Nitra:
Diamond White Alaska Dancing With Wolves, champion class
Exc.3
Exc.2, res CAC, res CACIB
Exc.3
By these results Diamond reached the necessary point level of 2000 points on the last day of the triple CACIB show in Nitra, so she can now be granted the prestigeous title "Czech Club Grand Champion" . Only 13 females have been granted this title so far in the 25 year history of the Czech club! She managed to get the title in only 21 months of age, we are so proud.
Frozen Of Trebons Berger Blanc, junior class
Vendetta Od Bijelih Andela, junior class
We also had the chance to meet Axel's son at this show. It was his first show in his life. He is a handsome lively puppy, self-confident and  fearless. At 4,5 months he has perfect pigmentation and character. He was awarded Very promising 1, so we hope, tht we will meet him in the show rings moreften. His name predetermines his show career: "Lord Of The Rings Grand Canyon" aka Loki.