Night Leskros race – through the Dobříš chateau park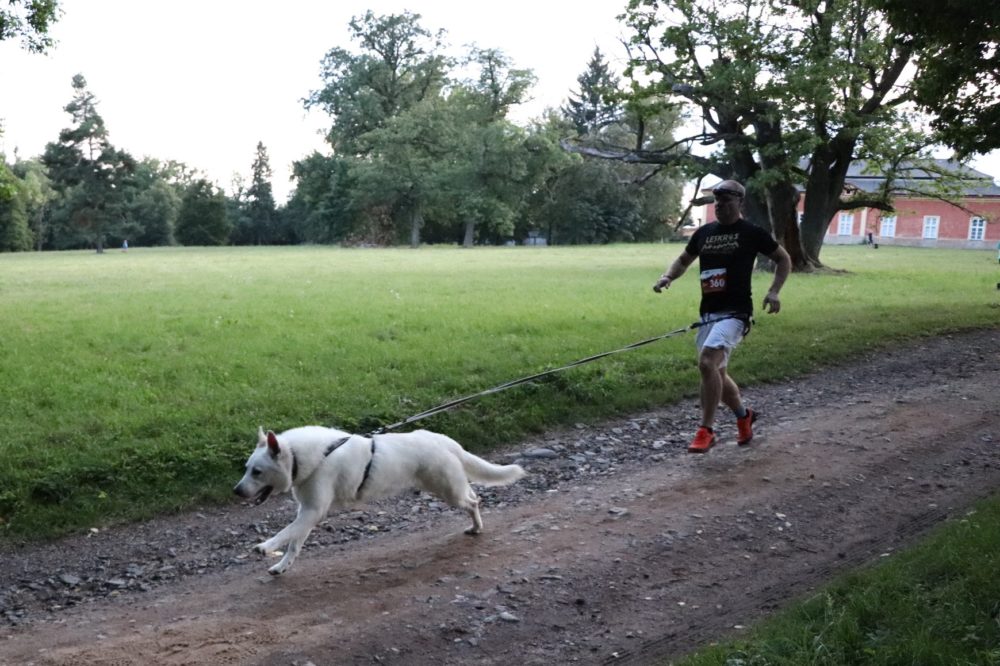 After the summer racing break, the first night canicross race came. It was a race from the series "Leskros" – through the castle park in Dobříš.  In one word it was just fantastic! Nice track, perfectly marked, with a few technical passages, great atmosphere, environment as well as after-race refreshment. Thanks to the team "Let's run Czech Republic" for an unforgettable experience.
Because of the fact, that it was almost impossible to go for a run during the summer, due to high temperatures, we entered the race not in the best racing condition. Even at the time when we started, after 8 p.m. the temperatures were still quite high, so the run was not easy. But the goal was to enjoy the race, stretch us and the four-legged ones and mainly to survive without any harm. That worked, so for us it was TOP. The track was about 3,8 km long and Erik + Axel's time and Mirka + Daimee's time was almost exactly the same a little over 20 min. Finally Erik with Axel finished 9th, Daimee 14th out of 31 in women's cathegory. So after all it was not such a bad result.
We are already looking forward to the next night Leskros race in September and we promise to train for it as much as possible.