NDS Klatovy 2019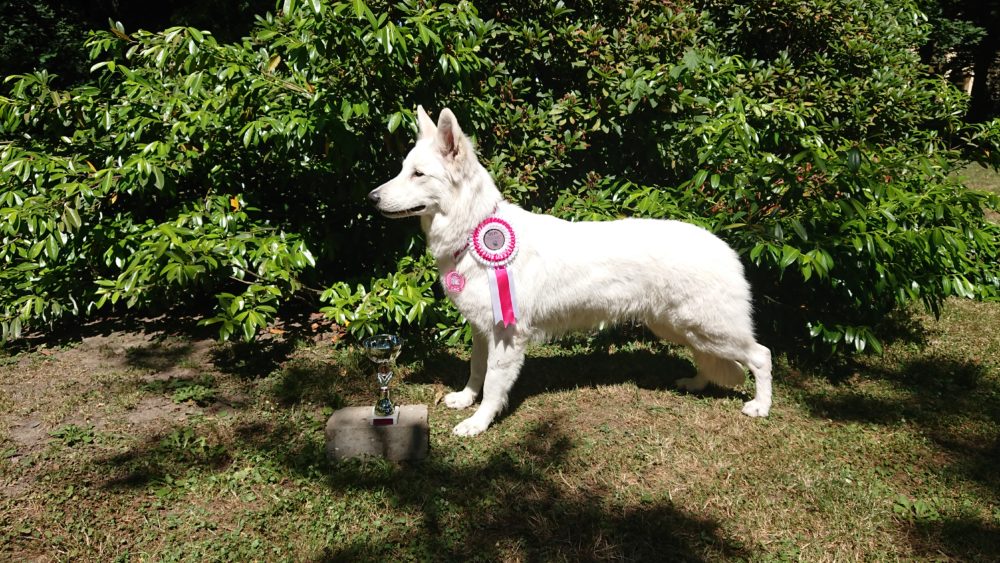 FROZEN is our rising star. At the national dog show in Klatovy (CZ) she shone prefectly!!! At the age of 15 months and 1 week, in intermediate class, she got:
Exc. 1, CAC, National Winner, BOS
Among 24 entered WSS, from a very respectable judge Vladimíra Tichá (CZ, the spokeswoman of out Kennel Union ČMKU). She liked Frozen for her compact body, perfect built and free movement.
Even for DIAMOND this day was excellent. Again she was handled by our young hope Natalie (8) and again they performed very well. One day they will make a great junior handling team. Here they got:
Exc. 2, res. CAC
We just had to skip our pre-show running routine, as the weather was so terribly hot from the early morning, that it would be unhealthy to do so.