NDS Floracanis Olomouc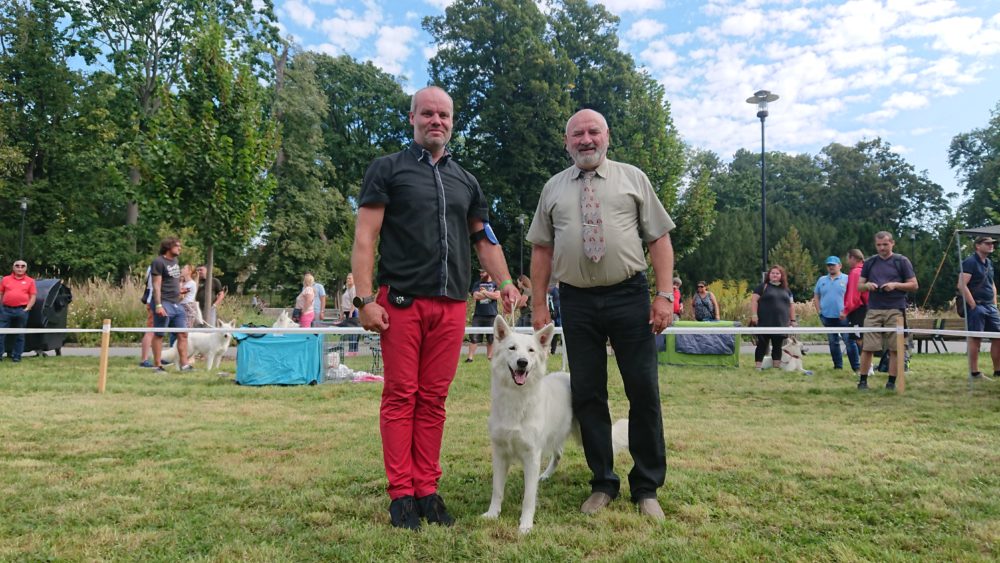 National dog show Olomouc – 33 WSS entered – this was such a great show for us
FROZEN Of Trebons Berger Blanc (winner class, 3 females)
V1, CAC, National Winner, BOB and became:
NEW CZECH GRAND CHAMPION !!!
(unfortunately we could not wait for the finals this time, as we started in a race later that afternoon). Frozen has already achieved all the highest possible titles and awards, that are available in the Czech Republic, at the age of just (nearly) 2,5 years.
DIAMOND WHITE ALASKA Dancing With Wolves (also winner class)
V2, res. CAC and became:
NEW CZECH CHAMPION !!!
(it was a great present for her 3rd birthday the next day)
VENDETTA Od Bijelih Andela (open class, 4 females)
V1, CAC
(super great result in such competition, even when Vendy lost almost all her hair in the past days). Vendy just needs one last CAC for the Czech Champion.