MUD DOG RACE Spring 2021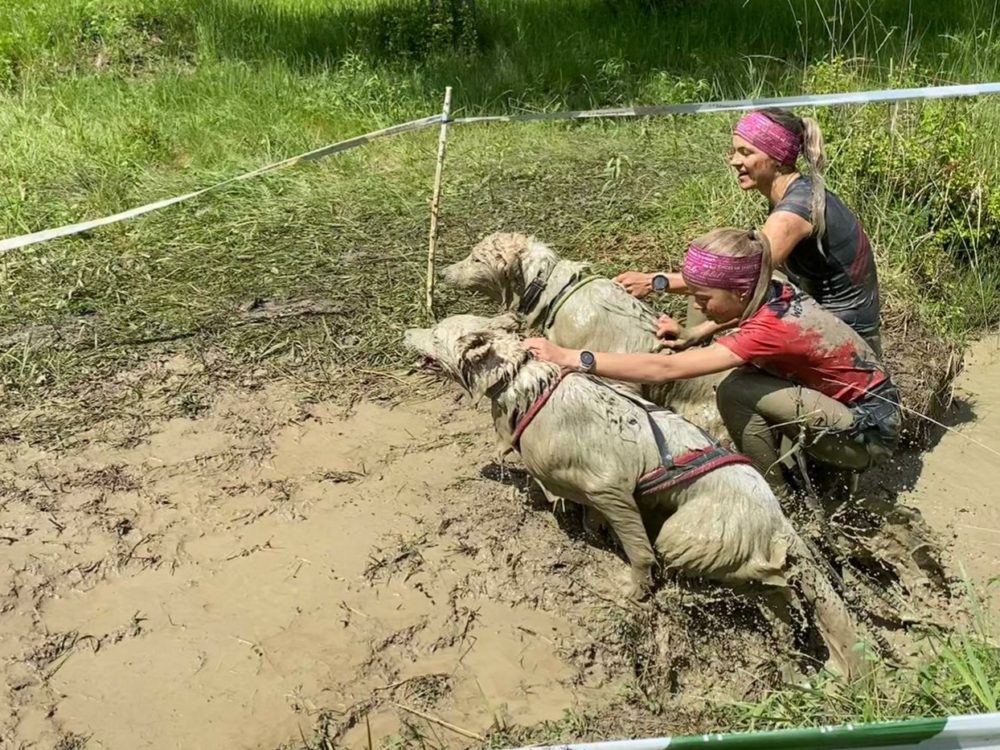 As always it was hard, but a great race. Our companions Frozen and Vendetta did very well. The obstacles were difficult, running passages long and mud everywhere
. This race is nothing for princesses or over-sensitive people, but for those who won't get scared of anything, who don't mind getting bad or dirty and want to win over themselves. It's a challenge
. The trust between the racing du must be 100 %, enthusiasm and cooperation is most important.
Our daughter Natalie (10 years old) was the youngest participant of the race
. There were no children's cathegories, so she was competing with adults. I started with her, so that I would make sure she managed to overcome the first round of difficult obstacles with Vendetta. But they managed very well even without me, I helped just very little
. But for my own patience I ran with her the whole first half of the race (over-caring mother
). Then we parted ant the whole second half she managed all by herself. Finally they finished 88th out of 102 women (51st in the cathegory with dogs 20-35 kg). I came 21st with Frozen after all in our cathegory, but this was not about results, this was about the great experience.