Klánovice canicross 2022
2022-10-16
Klánovice, Praha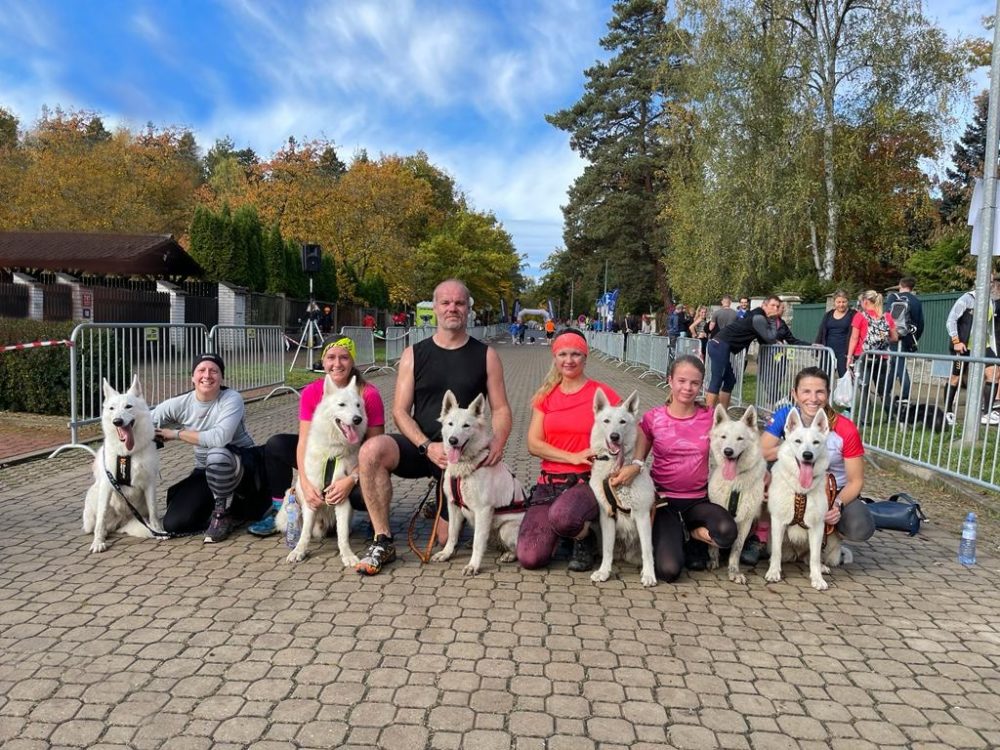 There is a 5 km canicross race in Prague Klánovice, every October. We took part for the second time this year. The track is absolutely flat, so this is a very fast race. The mumber of racers is limited to 100. We started in 10 waves always 10 racers at a time. Starting together with other dogs is also fine as they try to compete with each other and are more motivated to go forward. Bella was full of adrenalin and extremely excited before the start. The first km is always the fastest. We ran it in the pace 3:30 min/km. But then you are likely to run out of breath and strength soon. Amiga sprinted 3,5 km and then eased her pace, Bella did that after 2,5 km, so the end of the race was more difficult for us. But Erik managed perfectly and had even a better result than last year and finished the race in the time 20:10 (average pace 4:02 min/km – next time he wants to do it under 4 min) and came 5th in senior cathegory. I had a little slower time than last year with Frozen, but came also 5th.
Natalie started in the junior cathegory. The track was also 5 km and she managed to come 4th. There were also some of our progeny. It was lovely to see them.
There were no canicross cathegories for children, so Caroline had to run in the children's race without a dog. But we all enjoyed it very much. Thanks everybody for the perfect organisation and great photos.  See you next year.