Kaolin Dog Race Spring 2022
2022-05-14
Jižní lom, Slokolov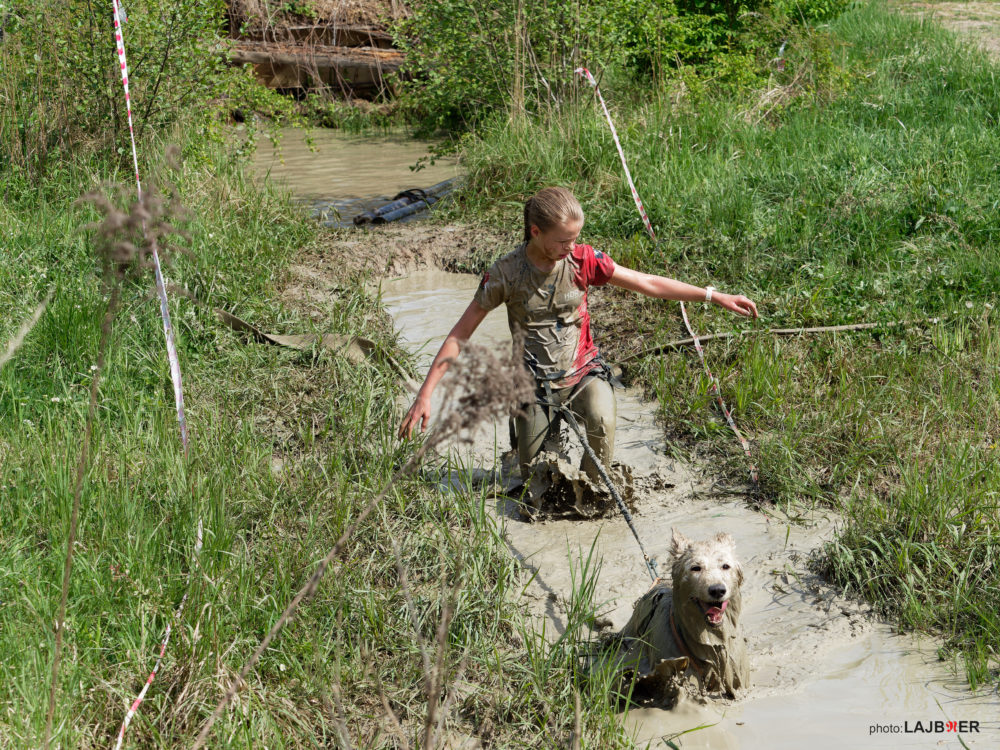 Finally we could go to another race again, this time a muddy one – Kaolin Dog Race Spring 2022. Unfortunately Mirka and Erik due to injuries came just as onlookers, but the white pack was represented by Natalie, our daughter, with Diamond White Alaska and our progeny Amelie and Destiny.
Natalie is a really tough girl, not afraid of anything and when she joins with our great Diamond, who loves obstacle racing more than anything, and jumps everywhere head-first, they make a perfect team. They enjoyed the race together, overcame all obstacles and survived the race safe and sound.
Amelie and Destiny are new to obstacle racing, for Destiny it was her first race in her life, so it took them a while to get it, but then they did, finished the race and got their well-deserved finisher medal.
Thanks to everybody for a great day full of fun, mud and arenalin and congratulations to everybody who participated.