Kaolin Dog Race Autumn
2022-09-10
Jižní Lom, Sokolov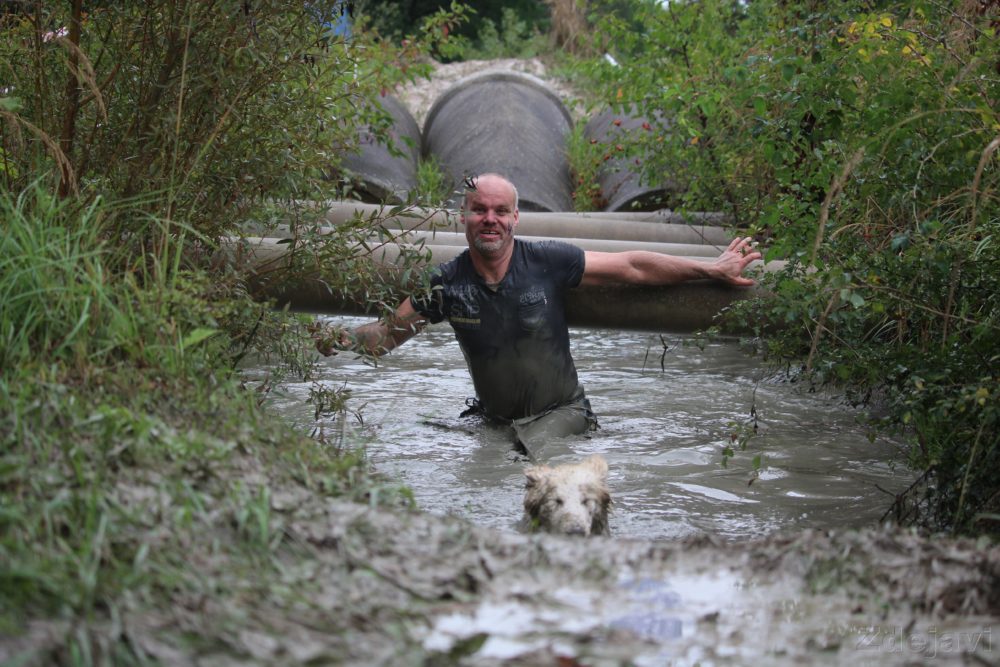 The last medal in the pentagram completed, we took part in the th out of  races of the series Dirty Dog Challenge 2022 and it was great again. We had to start very early in the morning, because in the afternoon we had another race 200 km from there in our schedule. That was Dog Biatlon (we'll write about that later in a separate post).
The track on Kaolin was very muddy again, water extremely cold in the morning, air was freezing, but the mood and overall atmosphere was perfect. The results were also nice so what to wish more. The young dogs managed the race again a little better than last time and our junior Natalie is improoving with every run. Soon she will be faster than us.
Natalie with Bella – 28./78 women with dogs 20 – 35 kg
Erik Lajbner
 with Amiga – 7./27 men with dogs 20-35 kg
Renata Hallová with Destiny – 21./78
Vlastimil Halla with Amelie – 23./27
…and Mirka? She got ill this time and stayed in the warm hospital room. Hopefully next time on the start again.