Interdog Bohemia 2018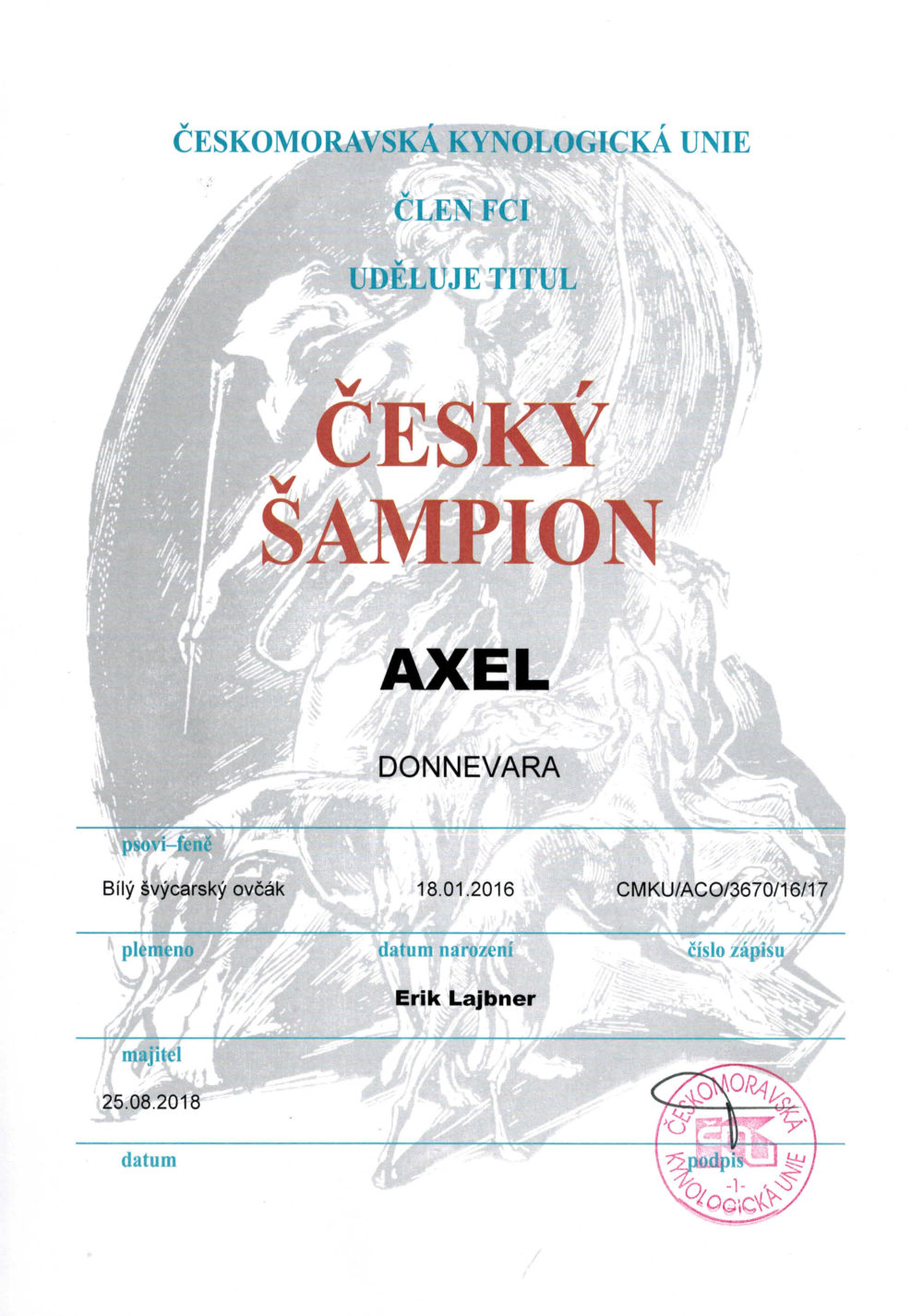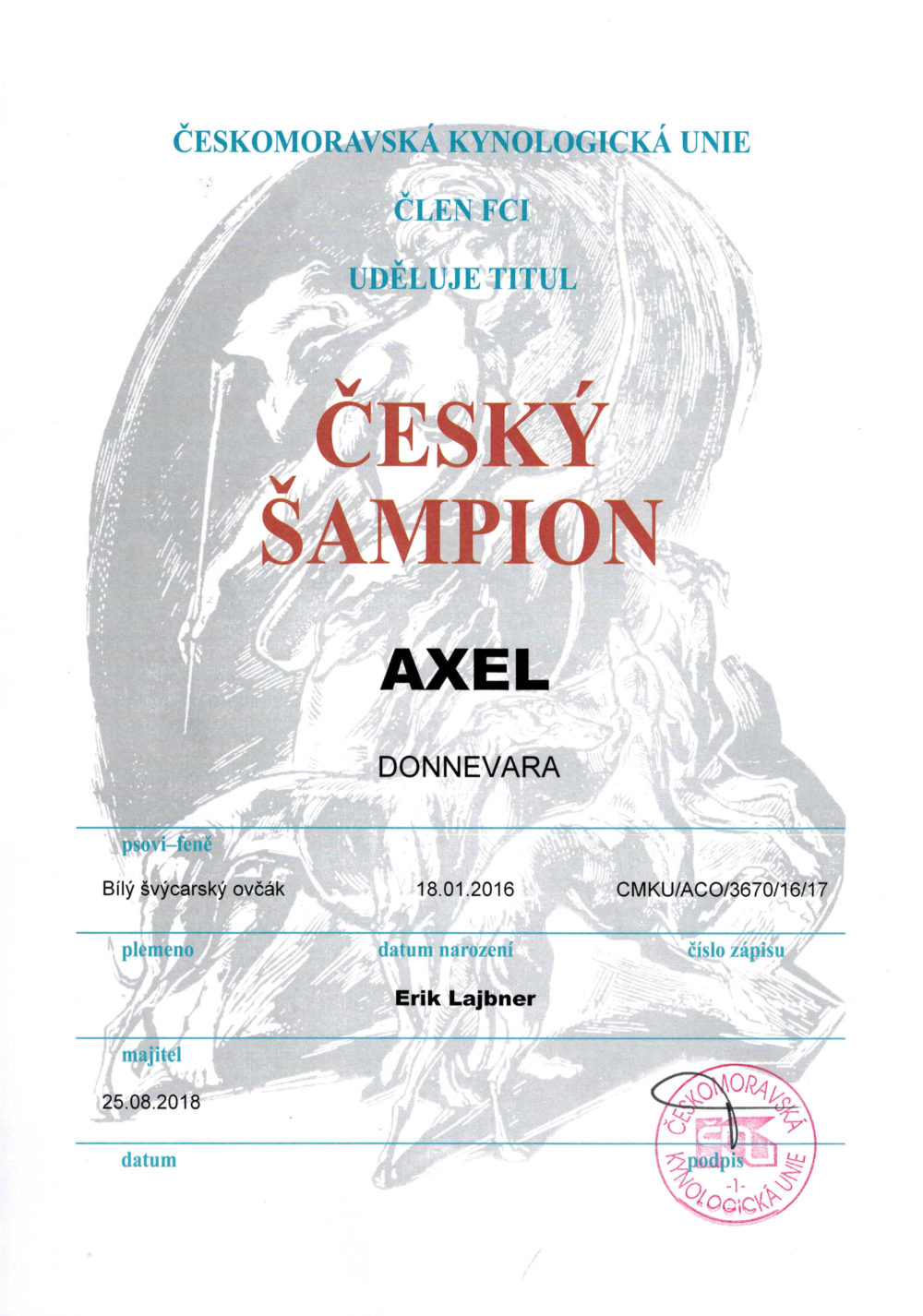 We love the international dog show in Mladá Boleslav, especially if the weather is so nice as this year. We went there with all 3 dogs full of expectation. Unfortunately at the last moment the originally assigned foreign judge – Barbara Müller (CH) excused herself and instead of her the Czech judge Olga Dolejšová took her part. Maybe also because of this change the judging was much longer than planned and compared to the original schedule the judging of the breed started about 1,5 hours later.
AXEL – champion class – res. CAC – finished the Czech champion!!! It is his 6th completed national championship.
DIAMOND – junior class – Exc. 3
FROZEN – puppy class – VP2