IDS Velká Ida 2019, SK
2019-07-06 - 2019-07-07
Velká Ida, SK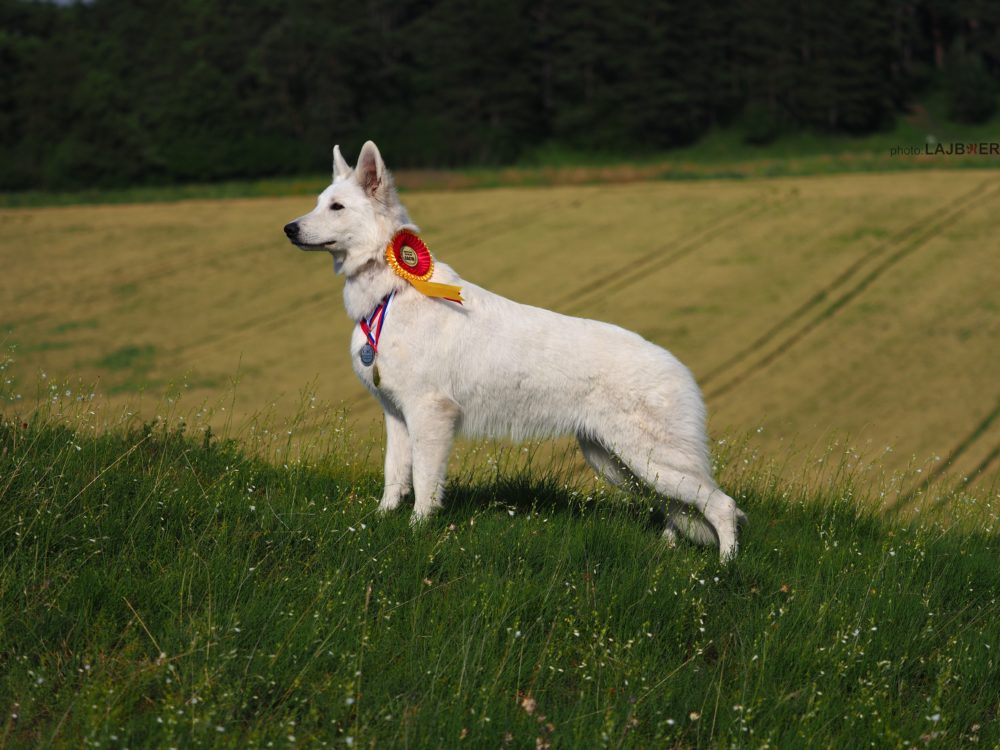 This year we went to Slovakia full of excitement and expectations. And it seems that our guardian angels were with s, as all our dreams and secret plans came true.
Our sweet "Daimee" completed her Grand Championship on the first show day in Velká Ida. So the second day was just like an exhibition for her in the ring and she was shown by an 8-year-old handler (our daughter). Both days she won Excellent 1, CAC in champion class and then stood back from further competition, to let others get the titles. This is her first national Grand Championship and she managed to gain this prestigeous title in just 22 months of age. It means she can (just like Axel last year in Velká Ida) now officially close her Slovakian show career and concentrate more on different show locations or her other activities such as her beloved sporting career. In autumn she will compete in another big series of international races – obstacle and canicross, which we are very much looking forward to.
Vendetta achieved two great milestones in Velká Ida, when she finished her first junior championship and also collected the necessary 400 points to be granted the title of Czech club champion. We can't be more proud of this young lady.
Frozen did an excellent job, too, we are over the moon with her and her fantastic results in the two international shows in Ida. It was the first tine she entered intermediate class in an international show, so her first possibility to obtain the CACIB title. And she did! So this means she started her Interchampion candidacy at the age of only 15 months + 2 weeks! We are already looking forward to the upcoming shows, let's see what comes next. 🤩
Thank you judges Andrzej Zamoyski (PL) and Székely István (HU).
Complete results:
Diamond
Frozen

Exc. 1, CAC, res. CACIB
Exc. 1, CAC, CACIB, BOS

Vendetta

Exc. 1, CAJC
Exc. 1, CAJC