HDR Wild race – Eger (HU)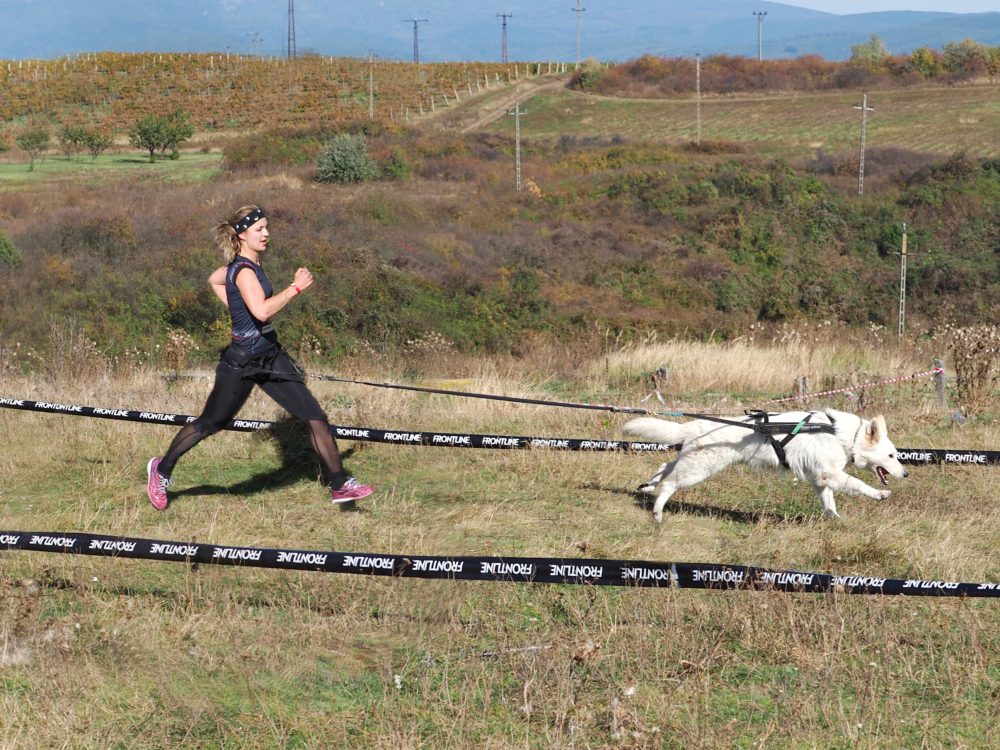 The absolute peak of the racing season in obstacle races with dogs was the the "HDR Wild" with 12,5 km. It was a huge challenge for us, so far our longest and hardest race. At the strat I had a mixture of feelings from excitement and expectation to fear and respect. I was a little afraid if we can manage everything. The track was really long and obstacles tricky. But immediately after we crossed the starting line, all fears vanished and we enjoyed every minute of the run, every meter of the race, every obstacle and even every hill. To my astonishment we even overtook one racer after another.
Finally we managed to finish the race in a great time 1:33:38, without any penalty squats (for not being able to go over an obstacle). My sports watch measured the exact distance of the track 12,56 km, with the elevation 542 m, 22 obstacles, everything in the average pace 7:27 min/km (including all obstacles and waiting in lines in front of some of them). Almost 900 racing duos took part in this extreme race, out of which were 290 women in my cathegory. We finished on a fantastic 16th place.
Anyway, everybody who finished this race is a hero and deserves his/her finisher medal, as another part of the "pyramid of honour".
Daimee was great, as always. She is my best mushing dog, my companion, my heroine with the biggest heart ever. She managed everything so easily. I can't be more proud of her. In the finish she was very happy, hugging everybody. She showed no signs of weariness. She got a big reward, she loves her recovery drinks with all the vitamins and minerals and we did some stretching afterwards.
Also big thanks to my perfect husband Erik, for his company, support, safe journey and great fotodocumentation. Even though I know, he would be much happier if he were healthy enough to be able to compete with Axel in the race, too.