HDR Base – Peckfitz (DE)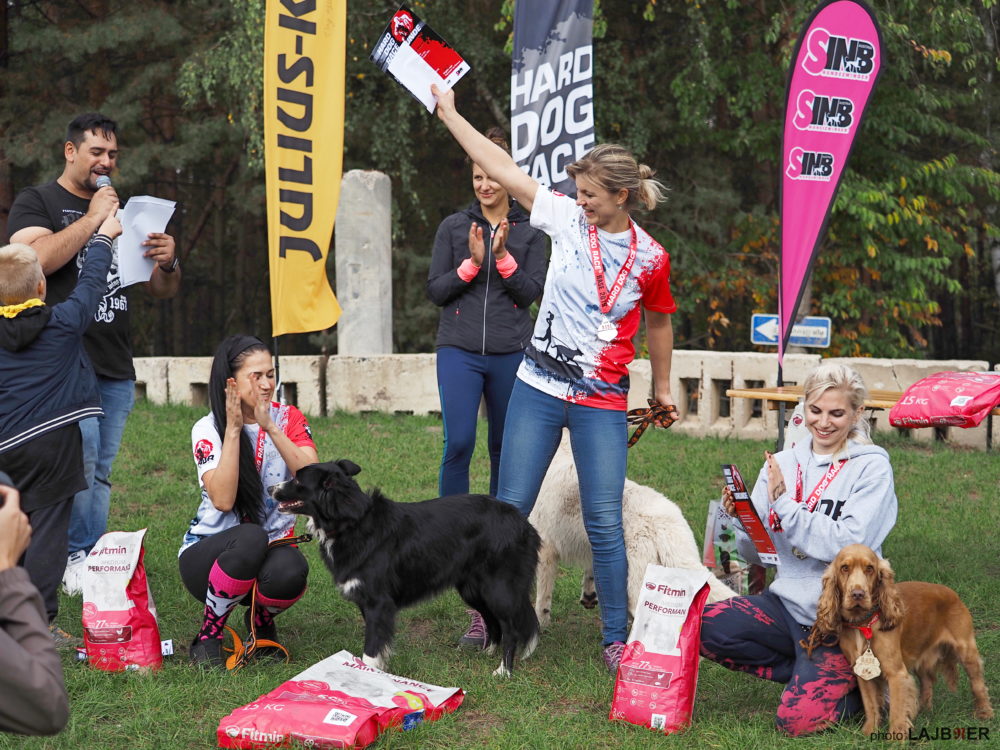 Historically first HDR obstacle race in Germany was unbelievable. Daimee finished for the first time in her life with a gold medal in the women's cathegory (out of 51 women, 3rd absolutely fastest time in total). I still can't believe it. She was so devoted, ran for her life, she was unstoppable. I tried not to disturb her or slow her down, I just copied her every movement. Everything else she managed on her own. She literally flew through the course from start to the finish, uphill, downhill, over the obstacles, non-stop in harness, she also had time to go for the toilet once :-). She is the dog of my life, partner for everything, my big love. After the race she was extremely happy, it was clearly visible, that she enjoyed the race with me so much. And then they announced us as the winners of the race, I was close to tears. It was like a dream. A fulfilled dream. A dream that will never repeat. I am so enormously proud of my little darling.
The track was very technical. Many sharp turns, difficult terrain in the woods with fallen trees, water channels, high grass, soft moss, blackberry bushes, short steep hills up and down, sandy roads with rails from offroad cars. We ran, we crawled, we swam, we jumped, we climbed, we pulled…everything together like one soul. And this time no punitive squats!