Hard Dog Race CZ 2020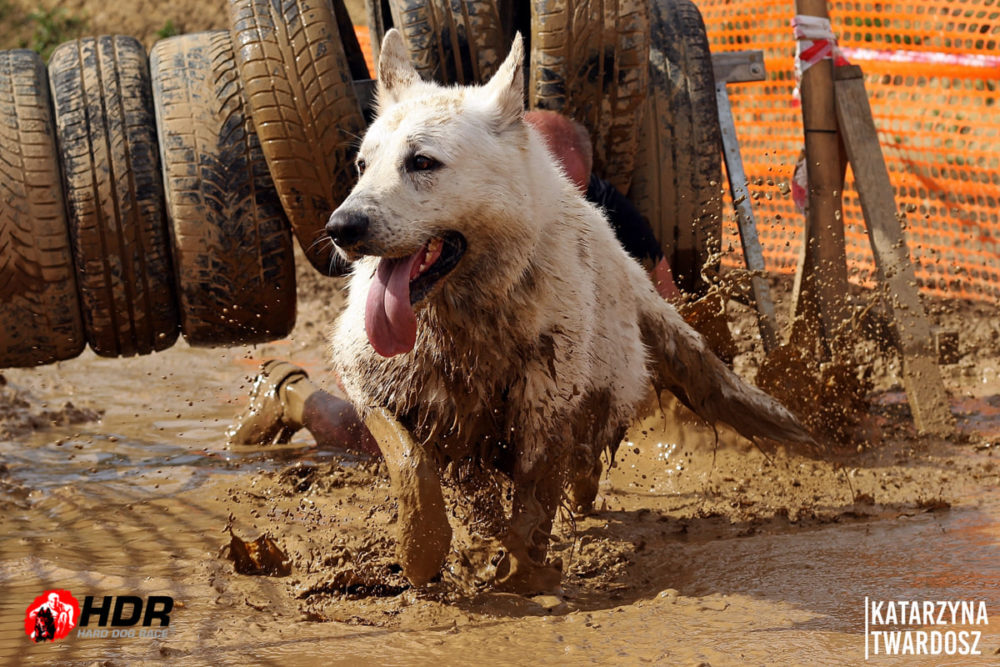 This was a busy day. In the morning we participated on the National dog show in Olomouc, CZ and in the afternoon on the biggest canicross obstacle race about 100 km away.
HARD DOG RACE is the peak of the season in obstacle canicross racing.
This year we had the goal (apart from enjoying the race and surviving it) also to beat our results from last year. The track was the same but it was reversed. Everybody we talked to admitted that this year in the opposite direction it was tougher than last year. There were more long hills and a brutal steep elevation at the very beginning. What's more, this year, we started in the afternoon in a much higher temperature and the track was more trampled and muddier from all the previous racers. But finally we did it!  Erik had more than 1 minute better time than last year and I improved my time by 3:38 even with a still twisted ankle.  Final time Erik + Axel 43:52, they finished 46./206 among men (73./795 totally from all racers), Mirka (me) + Vendetta time 45:18, placement 45./589 among women (99./795 in total).
We enjoyed the race to the maximum with our fur friends, we overcame all the ostacles quite easily, we did not have to do punitive squads. The dogs supported us in running and also at the obstacles. Even young Vendetta, who ran her first really big obstacle race, was not surprised by anything. We are very proud of them, they are great partners for anything and it is evident that they love running and a little mud won't stop them. We are also very happy that this year a lot of WSS took part, we will try to make a WSS racing team for next year.