Extreme Dog Race Water 2023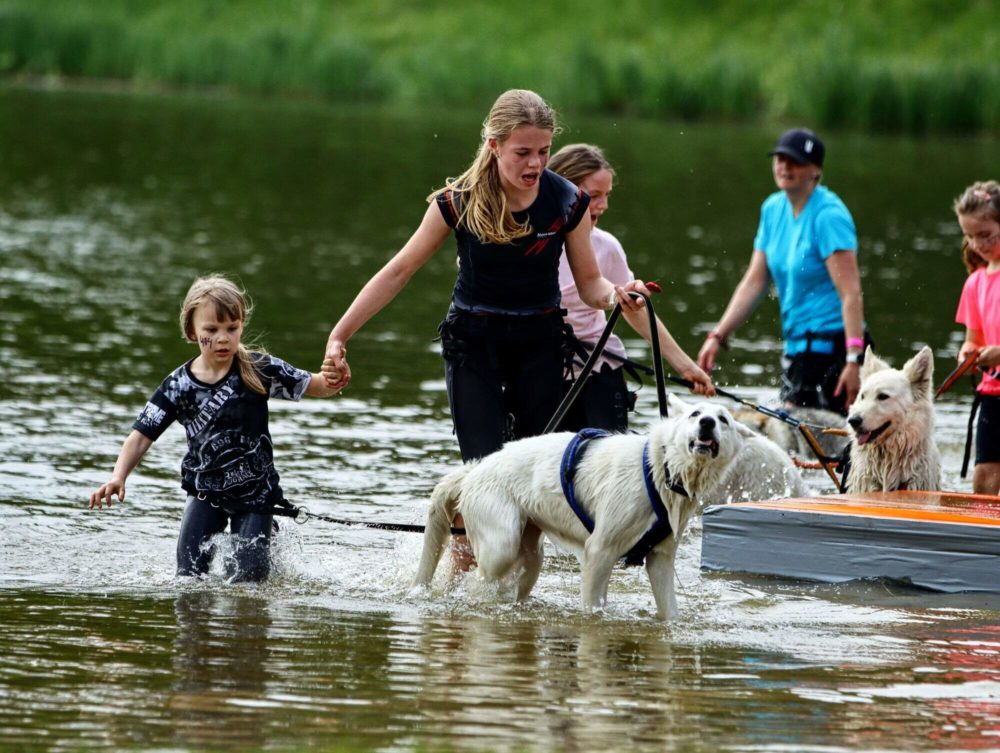 We never planned to go to this race, as our female was supposed to have her puppies the same day. But then we got the chance to send our children wit hour friends and at least a part of our pack. So they went.
As the name of the race says, there was water everywhere. Lovely obstacle as always on Extreme Dog Race.
Our daughter Natalie ran with Bella, they fought hard, overcame all obstacles, jumped into water without thinking and came first among juniors. We borrowed our Diamond to a friend's daughter Josefína Vrtalová. Diamond is the mother of their dog Lumi, and they came 6th. Our youngest hope, daughter Caroline crashed on the second obstacle and did not like that at all. Her partner runner who was supposed to help her instead of me did not manage and she did not finish the whole race then. Her friend Leontýnka Vrtalová (7) decided to run without a dog after all. Another 7-year-old girl form our team Valentýnka Hallová ran with her dog Amálka all alone and managed very well. Great job girls.
Among adults, our team was represented by Vlastimil Halla and Amálka on the long track – 10 km and by Renata with Destiny and Naďa with Barnie on 5km track. (all our progeny dogs) Vlasta came 2nd in his cathegory, Renata 3rd, so there were all placements in our team. They said we can stay at home next time as well, so that they can get a medal. Naďa unfortunately broke her leg during the race. Although she finished it, right from the finish she went to the hospital to get a plaster. Hopefully she will be better soon.