Extreme Dog Race Summer + Night 2023
2023-08-18 - 2023-08-19
Žernov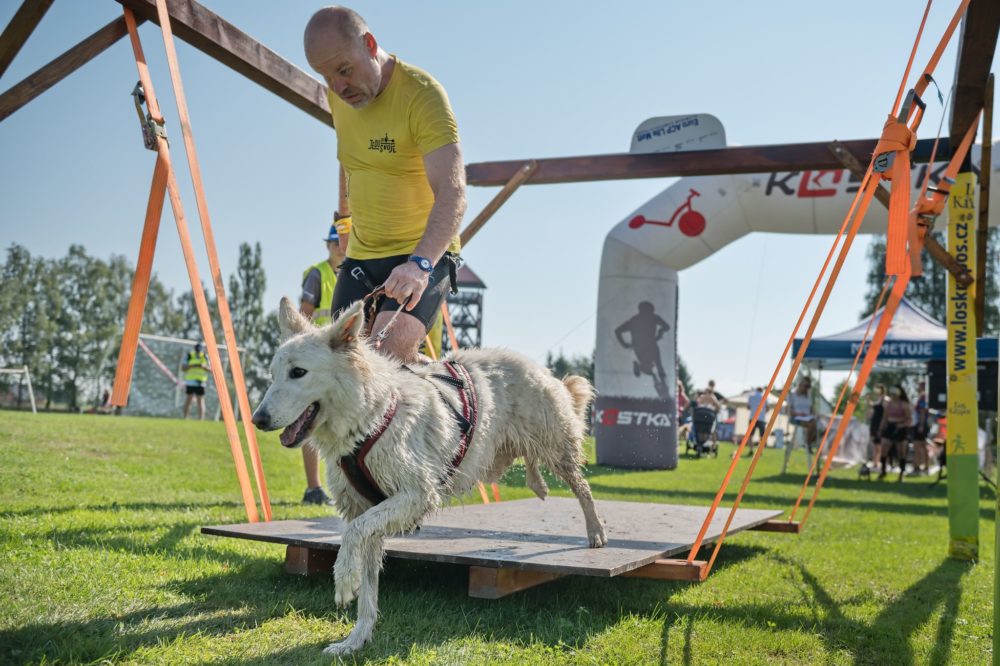 Extremely challenging, but extremely beautiful. This time under the sign of twos.
– two races in two days
– in the night race 2x 2nd place
– in the day race 2x 2nd place
Perfect organization, equipped facilities, friendly atmosphere and beautiful tracks, all this was this year's Extreme Dog Race. Only the ordered weather was hellish. Fortunately, getting wet before the start helped, the routes were mainly through the forest and there were several river crossings during the race, so it was manageable. Our fur friends were incredible, full of vigor and enthusiasm after the summer racing break, so they put their whole hearts into it and pulled us to a position we never expected in such competition. There wasn't much opportunity for intensive training during the summer, so we really didn't have high expectations this time, so we were even more surprised and happy not only from the results, but above all from the beautiful and unforgettable experiences we had together. And we were happy we could borrow from our "rental company" one of our dogs to Radka, who was recently looking for someone on FB who would sometimes lend her a running partner when her dogs' health would not let them run together.
Check the video and the photos from the race (below).
Results night race:
Erik + Amiga – 2./8
Mirka + Frozen – 2./29
Natálka + Diamond – 8./10
Radka + Skazka – 15./30
Results day race:
Erik + Amiga – 2./5
Mirka + Frozen – 2./18
Natálka + Skazka – 8./10
Karolínka + Frozen – 5./26
Radka + Diamond – 17./38