Duodanube Bratislava 2019
2019-08-17 - 2019-08-18
Bratislava, SK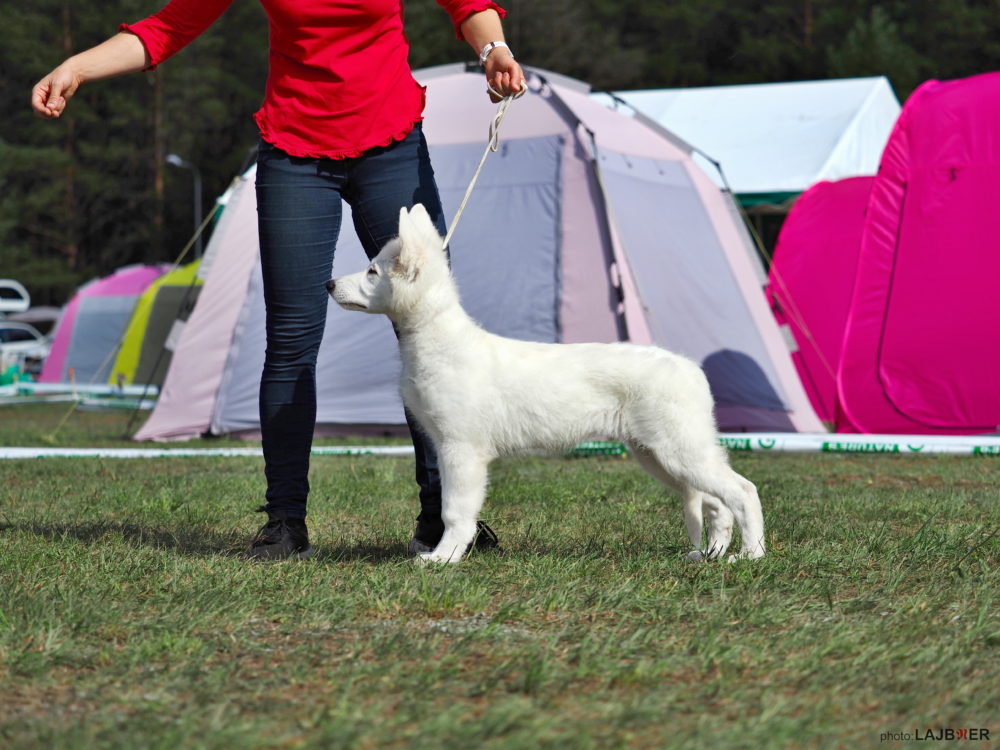 Another summer open air show was held at the horse racetrack in Bratislava. It is the only open air show in Bratislava. We like this show very much for the lovely showground, so we looked forward to it a lot. The weather forecast was also perfect, so it was no doubt going to be a perfect weekend.
And what's more, there was one big premierre awaiting us this weekend. Our youngest Skazka was going to be shown in the ring for the first time. She was not even 4 months old at the time of the show, so we were very curious, how she will make it. Everything was new to her, but she managed absolutely perfectly. Of course, with such young dogs the most important thing is mainly to gain experience and socialize themselves, rather than great results in the show ring. She surprised us pleasantly, when she moved around very self-conciously, behaved very calmly and unfearfully. She was very sovereign. She just confirmed her great calm character. And also in the show ring, she behaved fantastically. The judges loved both her character as well as her perfect body built. She was awarded both days "Very promising 1" and it was very well deserved.
Frozen was shown in open class this time. She just needed one CAC from this weekend, as she already has 2 from this season. So she still has to wait for next year to finish her Slovak adult championship with the last CAC from another season. She made it, was awarded CAC the first day, so now she can take a break from Slovak shows for the rest of the year.
Complete results: