DUO CACIB Nitra
2018-12-08 - 2018-12-09
Nitra, SK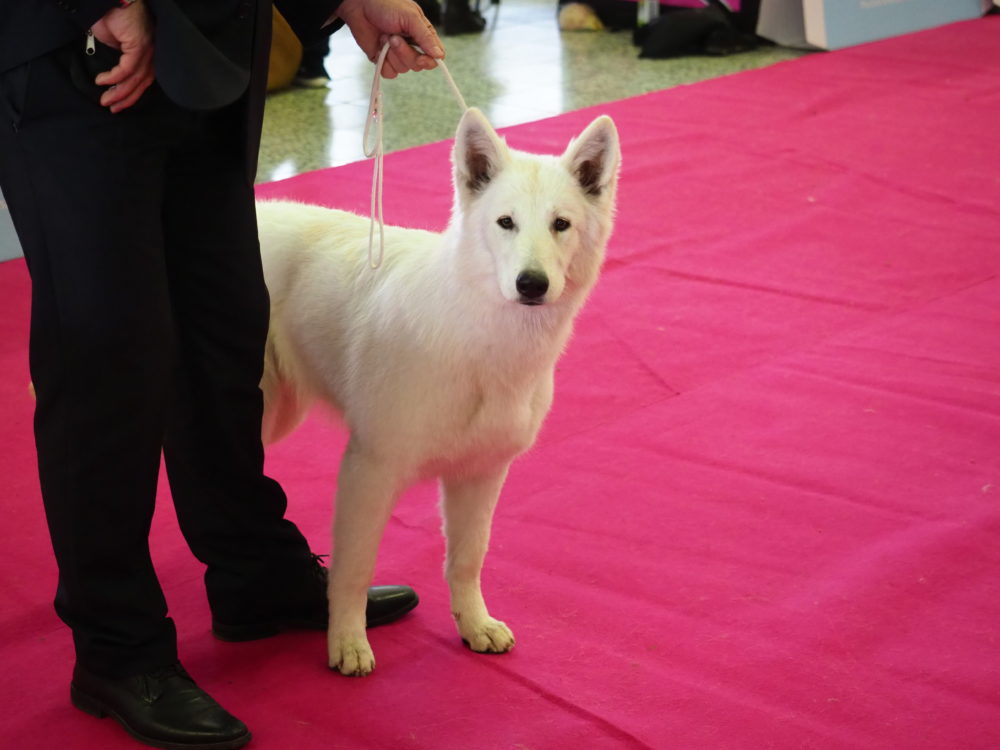 Daimee reached the age of 15 months 2 days ago, so this was her premiere in intermediate class. We hoped to gain at least one CAC from these 2 shows, as she would start the Slovak adult championship in 2018 and can complete it in 2019 not having to wait for another show season to 2020. We achieved this goal and even more than that. So at the moment she is half way to the Slovak champion and what's more she overcame the first half of the club point level for the Czech club Grand Champion. With every show she becomes more and more experienced and now it is a pleasure to present her. She knows perfectly well what to do and she clearly enjoys it. She is a complete darling.
On the other hand Frozen was for the last time in the puppy class. Later in December she is going to reach 9 months of age so from next time on she is going to present herself among the juniors. It is not going to be easy as this class contains dogs from 9 till 18 months, which is a big difference. But we are prepared to stand to this new challenge. Let's see when and where she gains her first junior title. 😉
We also had little VENDETTA in Nitra with us. She was not presented at this show this time, but her main task was to socialise herself and practise in the ring (before judging started). She did very well, look at her great photos and videos.
Results:
DIAMOND WHITE ALASKA Dancing with Wolves (15 months), intermediate class
8.12.2018 – Exc. 1, CAC
9.12.2018 – Exc. 1, CAC, res. CACIB
FROZEN of Trebons Berger Blanc (8 months), puppy class
8.12.2018 – VP 2
9.12.2018 – VP 1
Thanks to judges Mr. Grzegorz Robak (PL) and Mr. Boris Špoljarić (HR). The judge reports are all absolutely excellent 🤗