Dog Biatlon 2021
2021-09-18
Brandýs n.L. - Stará Boleslav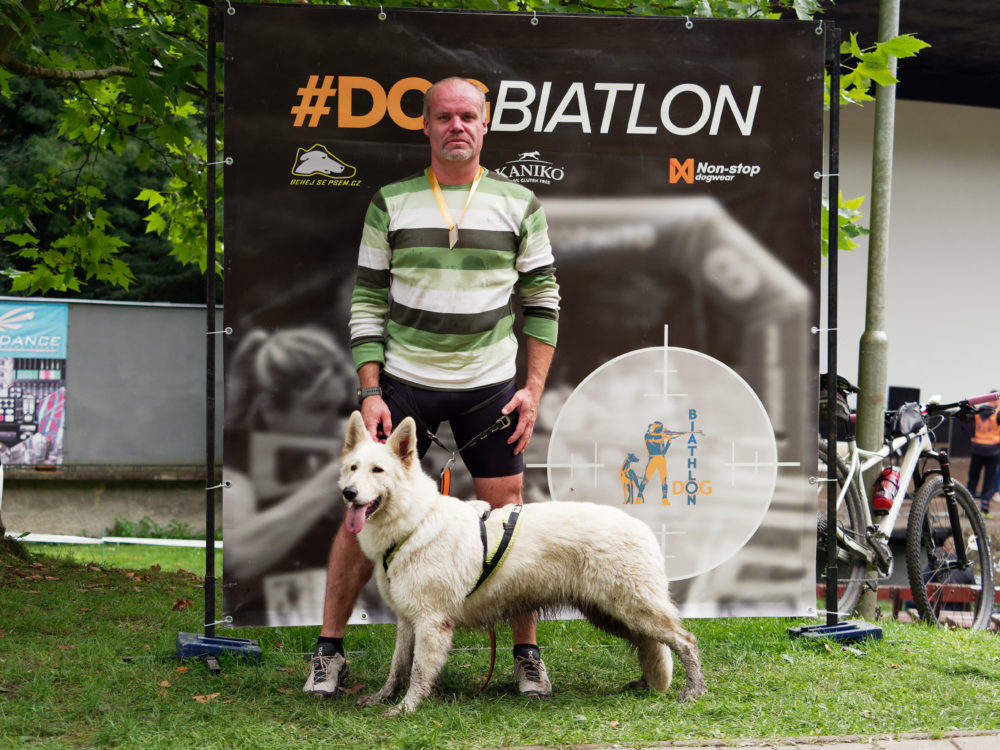 Another great weekend canicross event, this time combined with shooting from a laser gun. A little bit different experience than usual.
We love shooting and we love running, so it was fine to be able to do both at once. And it was also nice to run on flat surfaces, compared to all the mountain races from last couple of weeks.
I ran Enduro track with Frozen – 3 rounds 3,5 km each with group start, Erik with Diamond and Natalie with Vendetta ran Sprint track 3x 800 m with s interval start
, between the rounds always shooting 2x 5 shots.
Not many people managed to shoot all 10 shots in the target, it is quite difficult to calm down after the running, stop breathing, shaking, ignore the other dogs and interruptions a shoot calmly. Erik did great and shot all 10 points.
I forgot to take my glasses for the first shots and as I am very blind without them, that was a disaster. After I took my glasses the rest was fine.
. Natalie shot for the first time in her life, so she must train more for next time. Now she can finally officially go shooting, so she might get better soon.
Running was lovely, I managed to beat 3 of my personal records – for 1 km (3:48), 1 mile (6:24) and 10 km (51 min even with the stopping for the shooting), pace for the whole race was 5:06 min/km, without the stops even 4:57 min/km
. The goal was to finish in the first half of the racers in our cathegories, and it worked! I was 10/23, Erik 9/27.
The atmosphere as always great and friendly, lovely race, fur friends happy and tired, us too, so what to wish more!