Club Show Česká Skalice 2018 + Pre-breeding exam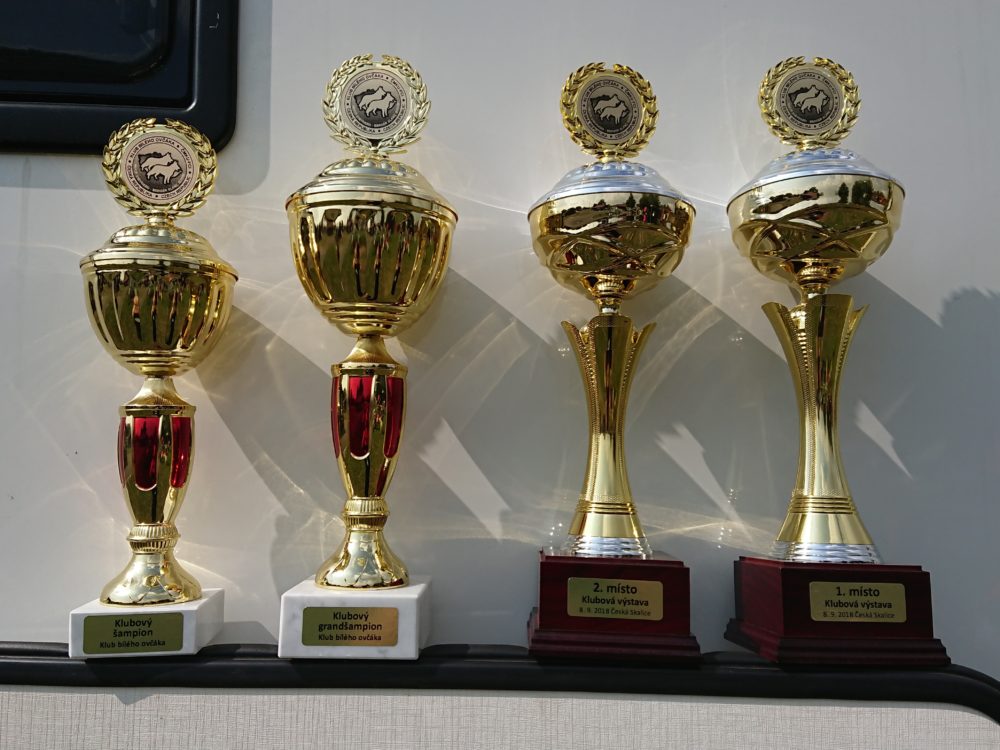 The club show always has a pleasant atmosphere. It is traditionally a meeting of about 100 WSS, so this alone is a very amazing thing. What is more this year, the club celebrates the 25th anniversary of its foundation, so the event should have been even more ceremonial. Unfortunately for the second show in a row the assigned judge excused herself. This time Mrs. Vladimíra Tichá could not come and instead Mrs. Ing Jana Karhanová judged, as at the last club show in June. This judge did her work so thoroughly, that in the huge number of entered dogs the show, with the subsequent breeding exam, finished after dawn, at about 8 p.m.
This year we were exceptionally looking forward to this club show, we were supposed to get two very prestigeous awards at the beginning of the show. Axel achieved the necessary point level of 2500 points in the last show season, so he was declared the Czech Club Grand Champion (at 2,5 years) as just the 6th male WSS in the whole club history (and just 2nd short hair)!!! At the same time Daimee achieved 400 points necesarry for granting the title of the Club Champion and was declared the Czech Club Champion at only 12 months! For both we took over the lovely cups, which we are very proud of.
Complete results of our dogs:
FROZEN Of Trebons Berger Blanc
– VP1 (1/2)
DIAMOND WHITE ALASKA Dancing With Wolves
– Exc. 2 (2/7)
– declared the Czech Club Champion at only 12 months
– successfully passed the youth check, got a prebreeding licence with excellent assesment of all criteria, and with special praise for her extremely dark (almost black) eyes
👁️
👁️
– participated in the competition "Child and Dog" – presented her absolutely easy-going character and showed how easily she can be handled even by a 7 year old child
AXEL Donnevara
– declared the Czech Club Grand Champion, he was not entered for this show