Club show + Bonitation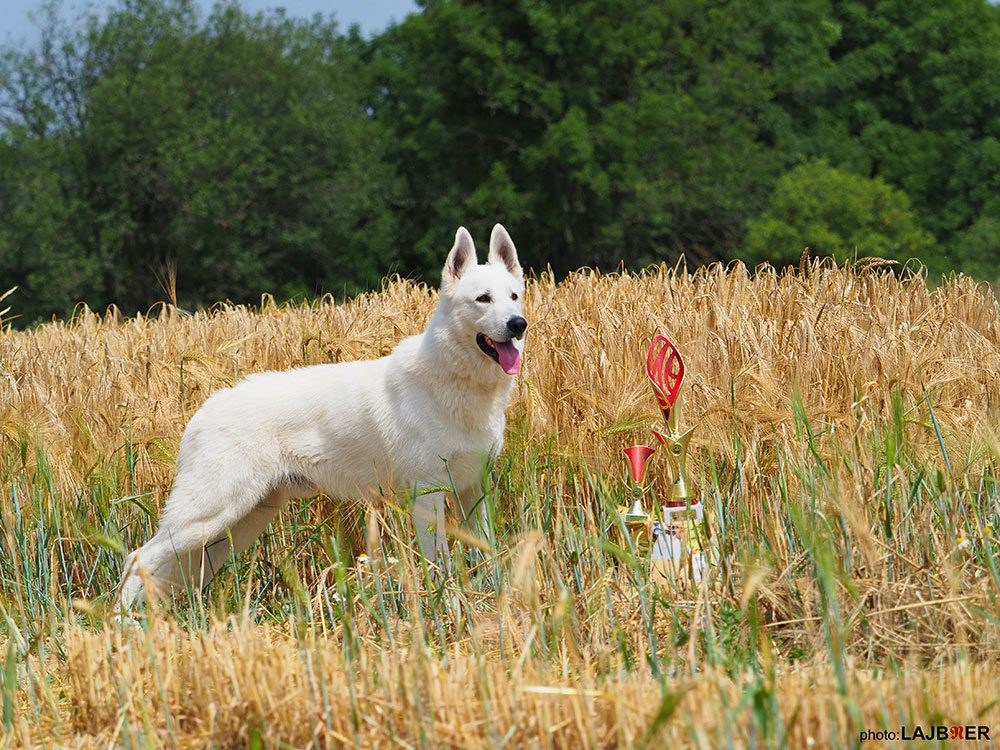 Club show WSS without granting the title Club winner, result AXEL: Exc. 1, CAC.
Judge: Milan Krinke
Total number of entered white shepherds 59. In the final selection when choosing BOB, Axel was chosen among 2 best males and 2 females, as the most beautiful short-haired male a pity this show was without the title Club winner ) As the judge said: "here we have four extremely high quality individuals…typical representative of the breed… only little things decide… in this situation I would rather make myself ill… the winner is the individual with more pluses over the individual with less minuses." (end of quote). We are very happy from excellent description and assesment without any negatives from the judge.
Competition child and dog (3-8 years):
AXEL together with his mistress Natalie (6 years) – 1. place
Bonitation
AXEL successfully became a stud dog, with excellent results of assessed criteria, height 65 cm, HD A, ED 0/0