Canicross race Leskros – Dnešice2/4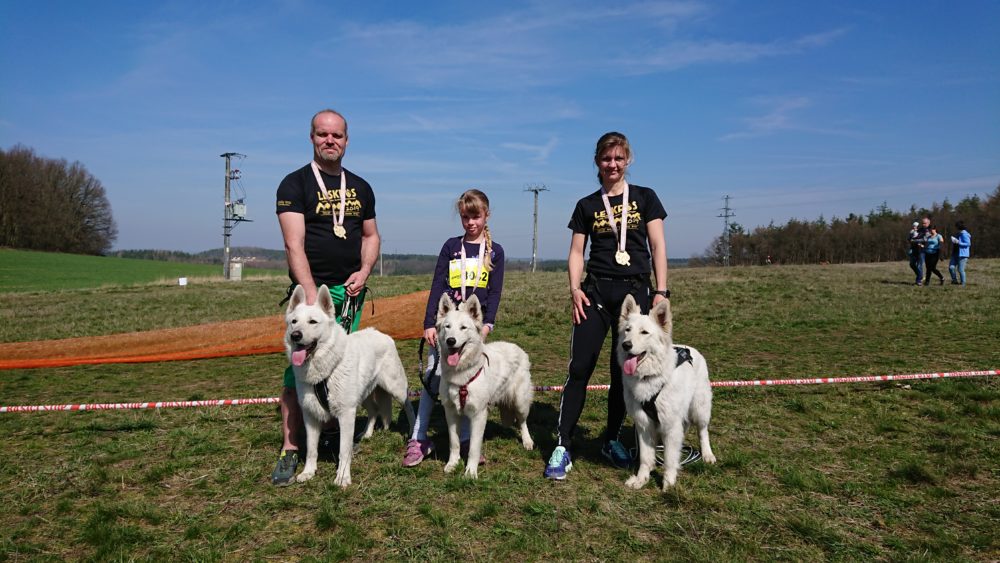 Saturday's Canicross race – Leskros Dnešice 2/4 was great again, we enjoyed every minute of it. Great weather, lovely trails, atmosphere and super performance. Our 8-year-old daughter with young Frozen completely shocked us by finishing 4th out of 21 mostly adult women racers in the race for 3.4 km (so far their longest track ever). Erik with Axel in the race for 5.5km finished 10th with one fall, Daimee and Mirka 14th out of 42 women.
The trail formed like the number 8, so we had to cross one place twice. Unfortunately Axel and Daimee met each other on that very spot in the race, so it was very difficult to explain them, that they have to continue each in a different direction, after they have just met. So it meant quite a substantial delay… The final uphill run to the finish was exhausting, we humans almost died there. We are already looking forward to the run up the Ještěd mountain in 3 weeks.