Canicross race Lescross – Tlučná 1/4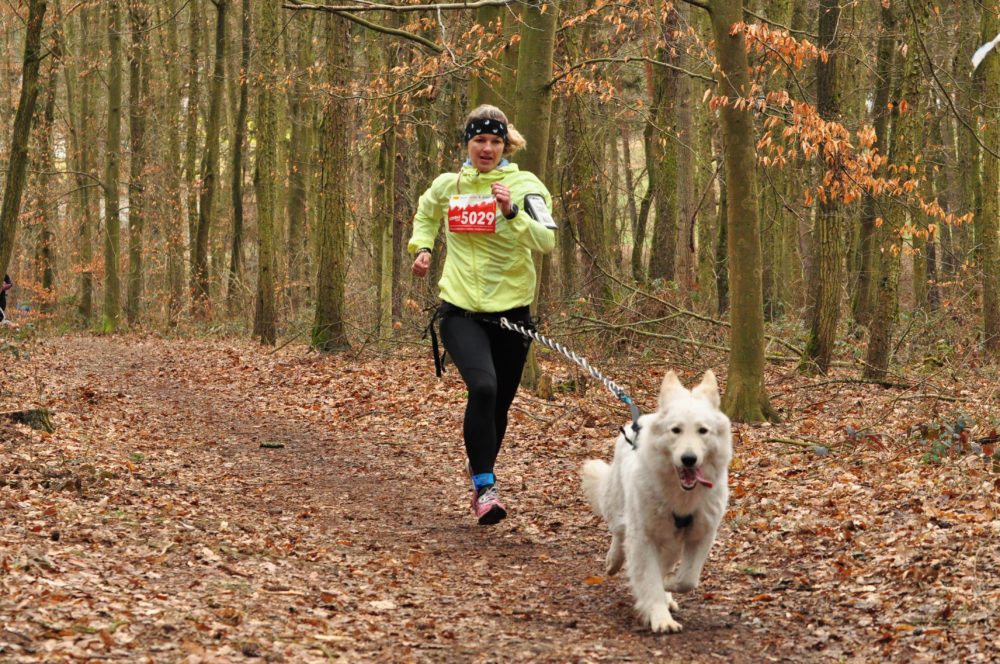 This year's first canicross race near Pislen, CZ.
Great race, a premierre for our little Natalie (8) and also for our young Frozen, who have never really done CC before. Natalie refused to run in her cathegory "children 7-10" because it was without dogs. So she wanted to run in the CC cathegory with adults for 3 km. So she started with Frozen. They did extremely well, ran excellently and finished 19th out of 25, pace 6:08 min/km. We are so proud of them.
Daimee did well, too. Only right after the start she did not tow, she wanted to go back for Frozen, who started after us, but after about a kilometer, she resigned and ran for her life. Final pace 5:16 min/km (11,4 km/h), finished 29th out of 50.
Unfortunately Axel had to stay at home this time. His master got ill the evening before the race, so it was just the girls participating, this time. Hopefully in 3 weeks the next Lescross race we will be all on the start healthy and in full strength again.