NIKTEL WHITE Miraja
* 2004-03-12
† 2013-12-03
in memoriam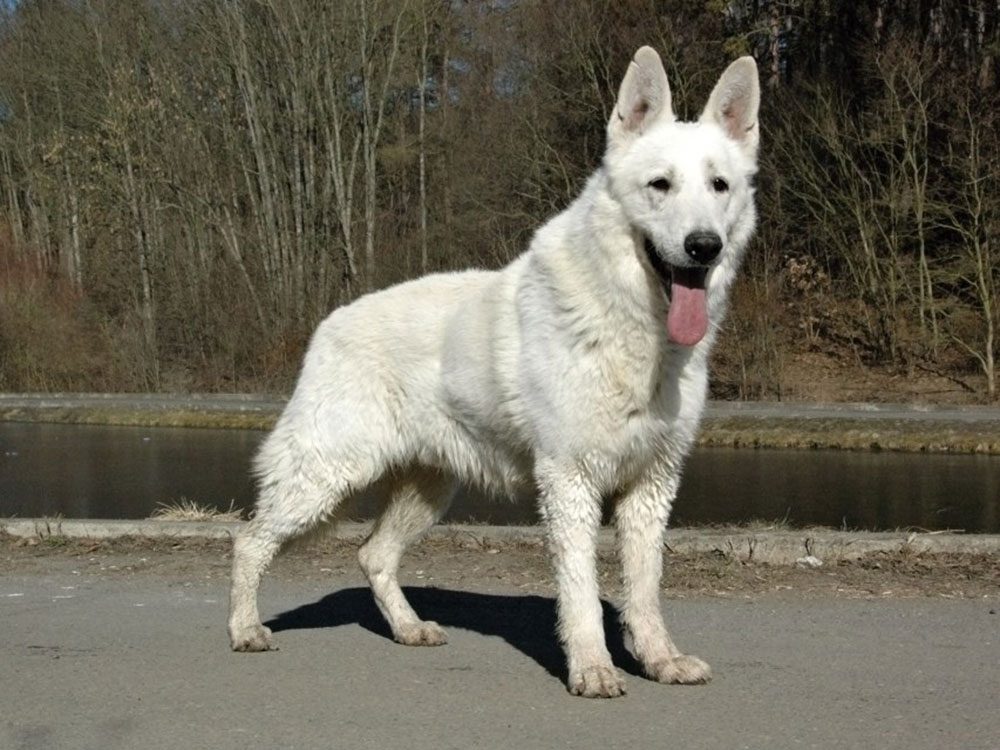 NIKTEL WHITE, alias Nik, was incredibly calm and balanced dog. He enjoyed the company of his dearest and he loved to accompany them everywhere. He enthusiasticly obeyed every order he got, and anybody could lead him on a leash, even very young children.
He was a very god dog with excellent type and great expression. He had very dark pigment all year round. In early age he was quite active at shows with very good results. At the age of 2, he became a stud dog and was a father of one litter with 10 lovely puppies.
Unfortunately before he turned 10 he was diagnosed with osteosarcom of the hip bone and even though we did our best to cure him and keep him alive, we had to admit the saddest fact ever, that it would be better to let him cross the bridge and leave us. Up to his last day, he was a happy and grateful dog. To this day we remember him as the best dog ever. Rest in  peace, Nik!
Titles
Junior Champion CZ,
Winner of Mladá Boleslav,
Regional Winner,
CAC,
CAJC
Pedigree
CZ CH, CLUB CH.

Basko Fillův Dvur

CZCH,SKCH,HRCH

Cevil of Majestics

JCH

King vom Wolfsgehege

Sherman's Astor

DCH

Hoofprint Blondie

Ernesta Gioia vom Werntal

Basko of the white Stars

Bonny vom Fichtenwald

CZCH,KCH,BOB

Amazon von Feher Arany

JSG

Balou-Aramis of White Mountain Austria

Bergeron's Patton

Carmen-Babsy von Schloß Felsberg

Asta vom Tiroler Landl

Flint vom Wolfsgehege

Ambra-Lady vom Schmollerhof

Holy-Anne z Veselè Rodiny

V1, BOB, ÖCH

African Jambo from Old Vienna

Akita von Schönhofen

Attila vom Gnadensee

Elfy von der Birkenheide

Estee Lauder of White Condor

VA

Wayn-Condor von Ronanke

Urania vom Wolfsgehege

Klea Restinga

BUNDJGSIGEGER

Boy II Check von Ronanke

BSG

Sherman's Wes-Greif

Natacha-Cole von Williams

OESG,WS-WELTSG 92

Biggy von Savaria

HFGY,CAC,JGSG

Maikel-John von Ronanke

DSG

Karen-Laura von Ronanke